Hello!
My name is Hoo
I'm the adorable mascot for Mhykol's streaming content. Welcome to our website where you'll be able to find more information about Mhykol and his streaming setup. If you have any questions use the contact form at the bottom of the page. Have a great day!
Countdown to
Mhykol's Next Scheduled Stream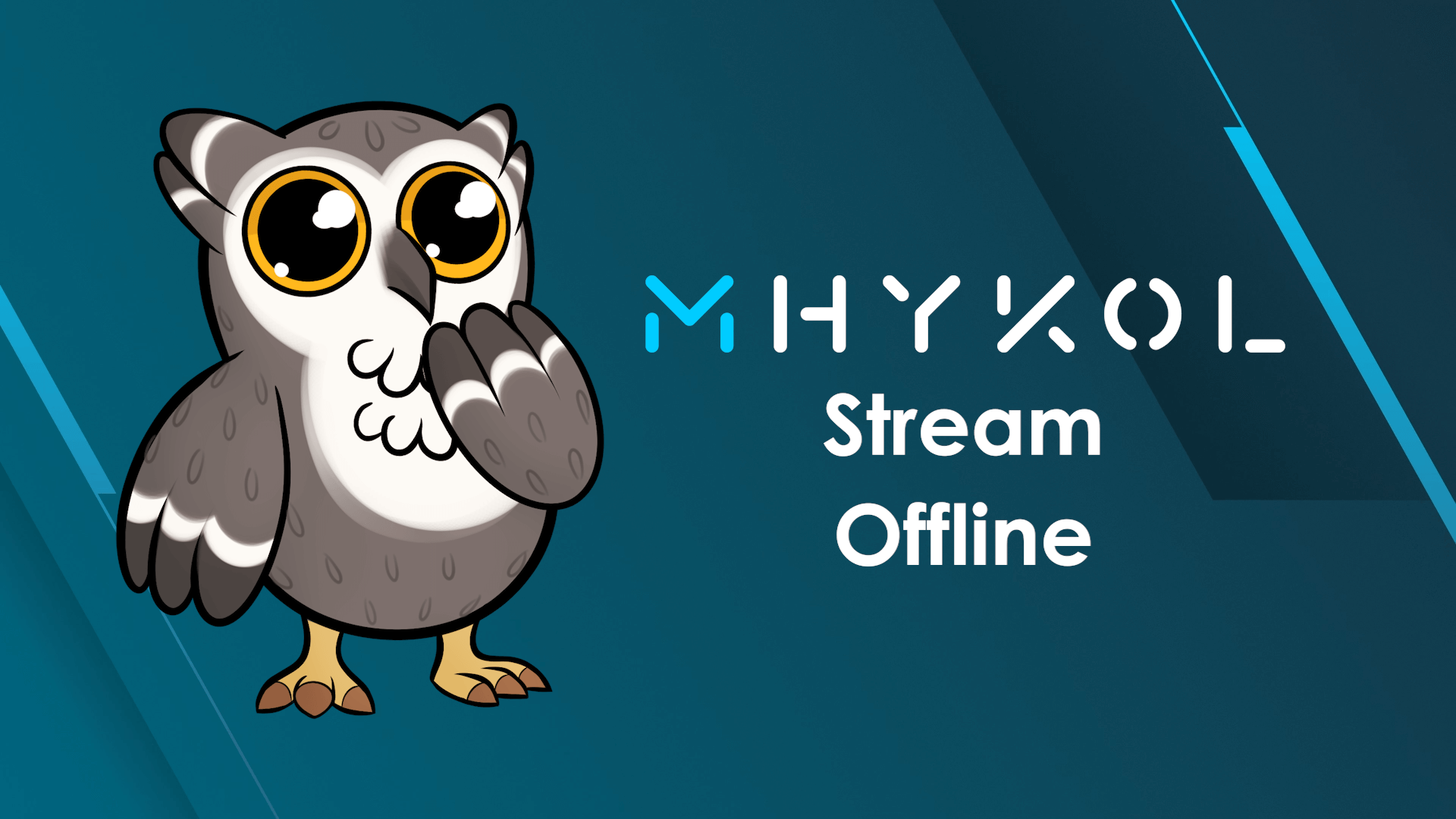 Who is
Mhykol?
My name is Mike and Mhykol comes from a weird spelling of "Michael" I decided to do way back when I was choosing a "screen name" for IRC and is pronounced exactly like "Michael". I went to college in 2000 for Computer Systems Engineering and graduated with an Associates of Applied Science and have worked in IT for various companies ever since.
I started my YouTube series back in December of 2010 after seeing X's Adventures in Minecraft and Coe's Quest, played with Coe and Avidya on a public Minecraft server at the time and then started recording a single player series for YouTube. I was then introduced to Guude through a Race For Wool race we all participated in. Not long after that I was invited to join the Mindcrack server and I decided to end my single player series and start a multi-player series on Mindcrack after the next large Minecraft (beta 1.8) patch that introduced the nether and required a reset of the game save.
I have been married to my wonderful wife, Amy, since October of 2013 and stream regularly on Twitch playing whatever game I'm enjoying at the time and live in Minneapolis. I sometimes even go back to Minecraft with whatever major change or new modpack that comes out.
Gaming Computer
| | |
| --- | --- |
| Processor | AMD Ryzen 9 3900X |
| Motherboard | ASUS TUF Gaming X570-Plus |
| Memory | 32GB DDR4 |
| Graphics Card | ASUS ROG STRIX RTX 2070 Super |
Streaming Computer
Processor
 AMD Ryzen 7 2700X
Motherboard
ROG Strix B450-F
Memory
16GB DDR4
Graphics Card
NVIDIA GeForce GTX 1060 6GB
Capture Cards
Elgato 4K60 Pro
AverMedia Live Gamer Extreme
Peripherals & Misc
Keyboard
Corsair K70 RGB MK.2 Special Edition
Mouse
Corsair Nightsword RGB
Main Camera
Logitech Group Camera
Cat Camera
Logitech c920
Microphone
Audio Technica AT2020
Headphones
Sennheiser HD598SE
Mixer
Behringer XAir XR12
Streamdeck
Stream Deck
Stream Deck XL
Monitors
Lenovo p32u 32″ 4k
2x HP ZR22w